Starting this year, JAI has become a partner of the Joint Universities Accelerator School – JUAS. It is the fifteenth university partner collaborating within the framework of this international school.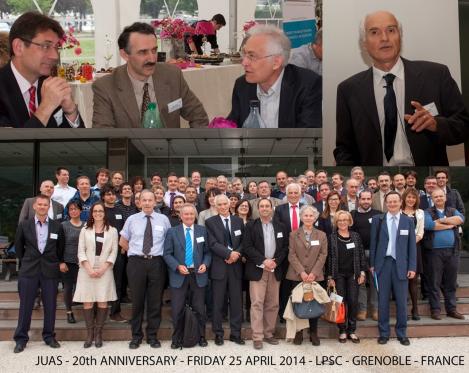 JUAS was created in 1994 to meet the Europe-wide demand for a foundation course on accelerator physics and associated technologies. Starting from four universities in 1994, today JUAS includes 15 partners European Universities and offers an intensive programme for students and modular courses for professionals. The two five-week courses taught by Europe's accelerator specialists are "Sciences & Physics of Particle Accelerators" and "Technology & Applications of Particle Accelerators".
The operation of the school is enabled by the "Conseil Général de Haute Savoie" who provides financial support to the European Scientific Institute which organizes JUAS. Support is also provided by CERN and 14 other major European institutes and laboratories.
This year, represented officially by the University of Oxford, JAI has joined the team of JUAS partners. This connection will enhance capabilities of the partners, JAI and JUAS to develop and implement the training programs aimed at challenges of our century. Our collaboration will also facilitate exchanging of the training courses, stimulate JAI colleagues to deliver courses at JUAS, and enable JAI students to take some JUAS courses, in particular practical courses on advanced technologies.
Further information from: www.cern.ch/juas
In the picture collage – UK colleagues Phil Burrows, Andrei Seryi and Chris Prior at JUAS 20th anniversary; Louis Rinolfi – JUAS Director; group photo from JUAS 20th anniversary.