The year marked by our 10-th anniversary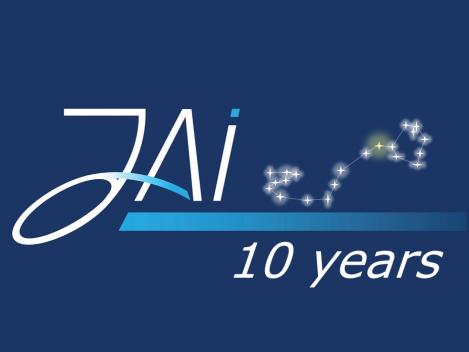 The 2014 was a great and important year for the John Adams Institute - the year marked by our 10-th anniversary.
It was at its inauguration ceremony on 25 October 2004 that Brian Foster announced that the joint Royal Holloway and Oxford accelerator centre had been renamed as John Adams Institute for Accelerator Science. The inaugural lecture was given by Prof Swapan Chattopadhyay, that time from Jefferson Lab and soon to lead the Cockcroft Institute of Accelerator Science and Technology , the JAI twin – these two institutes together have significantly boosted accelerator research in the UK, re-gaining international leadership in this vital scientific area and have strongly contributed to world-class research and training that we hope John Adams himself would be proud of.
Preparing to mark and reflect on our 10-th anniversary, the JAI team gathered in early October for a one day scientific meeting followed by a  colloquium on the eve of the anniversary day. More importantly of course, were our continuing efforts toward research and training, pursuit of inventions and discoveries, working with public communities and industrial companies - efforts that made us proud of the 10-th anniversary and will continue to be our goals for the future.